How to upgrade the car in Forza Horizon 3
Someone wrote me and asked me how to upgrade the car in Forza Horizon 3, then I put me on the Internet to find some good way to upgrade and precautions to tell you.
The main issue with building cars for Horizon 3 that it's very easy to not realize when you start racing is that there's a big bias on power compared to grip and weight when you try and race. In particular, it's very easy to put high level tyres on your car before adding other parts, which generally increase the PI far too much for practical use.
Bodykits for extra tyre width, since the traction gained is often better than the traction you'd get from front aero anyway.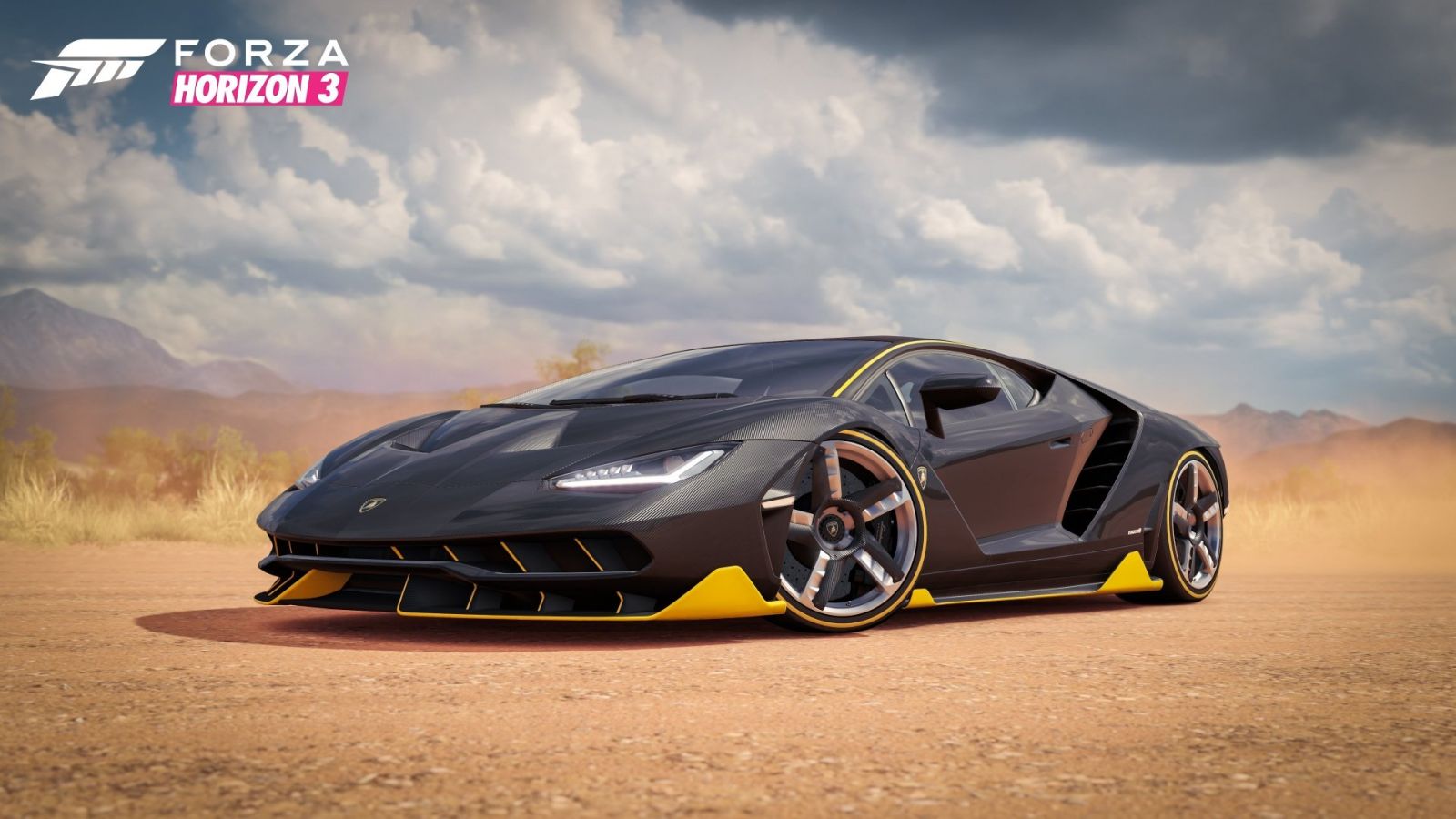 Max tyre widths
Huge boost to traction, a little costly in terms of PI and adds a bit of weight but it's worth it. Rear widths on 4WD cars can even reduce PI. (Note: Don't bother with rear tyre width upgrades on FWD cars unless you're REALLY struggling with lift-off oversteer, but this should be obvious.)
Forza aero parts
if you want a fast car instead of a good-looking one then these are a must really. Again, rear aero actually drops the PI on most 4WD cars, so it's another free upgrade there.
Drivetrain swaps
off-road cars basically need 4WD, and leaderboard cars on tarmac tend to be 4WD as well. You can still do well and win with RWD and even FWD cars, but it's also worth acknowledging that these also add Sports+ transmission parts across the board for some reason, letting you add a Race transmission almost for free.
Aspiration swaps
If you need more power, or just want a cool turbo whistle on your car, these are always worth taking. It's important you take a close look at which option you want, though: for example, the supercharger options for the V8 swaps add the same amount of power as the turbo options for a slightly higher weight but, importantly, a lower PI cost.
Transmission upgrades
There's no way to say if they're worth adding or not because the PI they add compared to how good the stock transmission for your car is is almost completely arbitrary. Sport transmission will still let you adjust your overall gear ratio from the often-awful standard ratio.
Roll cage
Again, I sometimes go for sport so that I don't have an ugly Race roll cage in my car, but Race is really better for stability - however, there are times when you already have enough stability, and if you need PI then Sport or Street cages are equally good.
Tyre upgrades
These are hard to judge because the PI gain tends to be huge, but the traction is often important in high PI cars. I usually try and go for stock tyres on B-class cars, stock or Street tyres on A-class cars, and Street or sport tyres on S1-class cars. once I have enough power I'll immediately go back and check to see if I can go up a grade.
Engine upgrades
Add camshaft upgrades first, then add other power parts until you have enough power. For B class I find this tends to be around 350+hp, for A class around 550+, and for S1 class around 650+, but it depends on the car and drivetrain.
Weight reduction
This is a weird one, because I find it doesn't actually affect your car as much as you'd think. In fact, from what I've seen low weight can actually reduce your stability a lot, especially if you're building for off-road.
Clutch
Generally adds around +1 PI, but sometimes you can sneak on a street or even sport clutch for slightly lower weight and faster gear changes.
Flywheel
Usually you can add a street flywheel, sometimes a sport flywheel, and then rarely a race flywheel. These reduce weight and supposedly improve engine responsiveness.
Driveshaft
Street driveshaft is almost always possible, sport and race are worth adding as well. These parts reduce weight and, from what I can work out, nothing else.
Rims and cosmetic parts
Usually purely cosmetic, but you can sometimes save a tiny bit of weight. Sometimes it's even worth adding heavier rims and dropping your PI so that you can add a race transmission or aero parts without going into the next class.
A lot of the races in Forza Horizon 3 are indeed geared towards power. That, or they feature a straightaway or two in which you will need some oomph if you want to win. The Hot Wheels expansion is a bit of an exception, since speed is not generally in short supply off the bat and you will need those Gs to get around the corners. A few courses in the base game will also determined primarily by a racer's grip and cornering speed rather than straight-line performance. Blizzard mountain is all about snow driving, so grip is an absolute necessity just about anywhere too.
Hope to help you.
Fast Delivery
Our delivery team work 24/7 to make the delivery so we can usually complete your order in a very fast time.
Cheap Price
We do price check everyday in the whole market and we promise to make the prices as cheap as we can.
7x24 Support
Fhcredits.com has a group of professional customer service team who work 24/7.
Refund
In the process of purchase, if we do not fulfill the customer's order on time, a refund will be granted. The refund will be issued immediately!